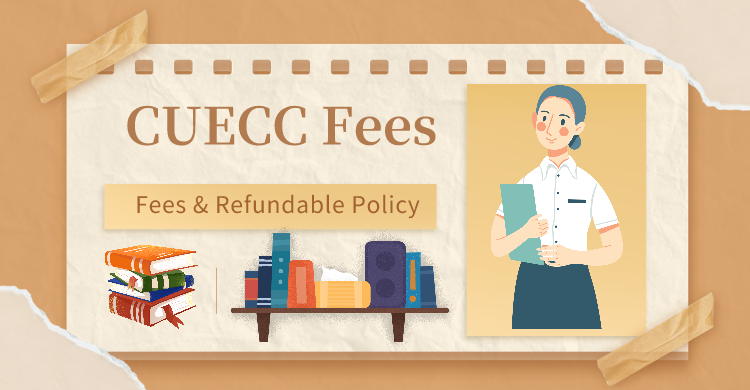 Fees Standard
Choices
CUECC "General Service"
CUECC "VIP Service"
CUECC beginning fee


(Compulsory)

Yes, 20 USD
Yes, 20 USD
University's application fee


(Compulsory)

Yes, range from 60-150 USD
Yes, range from 60-150 USD
CUECC VIP fee (Optional)
No
Yes, 2800 USD
1. CUECC beginning fee (Compulsory)

When you start to apply through CUECC, CUECC will charge a beginning fee of 20 USD. The CUECC beginning fee is used to check and track the progress of students and provide help for students.

2. University's application fee (Compulsory)
To apply for Chinese universities, we need to pay the application fee in advance, so that the university teachers can review our application materials, otherwise the application materials will not be accepted. The application fee of universities is generally 60-150 USD, and different universities have different application fees. Since Chinese universities only accept payment in RMB, CUECC will help you convert the foreign exchange to the university. It's very convenient for students.
3. CUECC VIP fee (Optional)
CUECC will also provide VIP service for students.
What can students who choose VIP service get?


VIP professional one to one service
Priority of scholarship seats
Priority processing of application materials
Faster access to application results
A very high probability of getting a scholarship
Advice and guidance on study, life and tourism in China
And so on

According to the statistics of students choosing CUECC VIP, 93% of students have successfully obtained their ideal scholarship. Therefore, CUECC strongly recommends that students choose CUECC VIP service!
CUECC Fees Refundable Policy
CUECC Fees Refund Policy
Admission Stage
CUECC fees
Beginning
Pending
Refused
Accepted
Mailing
CUECC beginning fee
No
No
No
No
No
University's application fee
No
No
No
No
No
CUECC VIP fee
Yes
(Refundable for 1500usd)
Yes
(Refundable for 1500usd)
Yes 90%
No
No
NOTE: CUECC reserves the right to explain the issue about this event.